Short way to event
For entertainment:
Concerts and parties
Clubs
Museums
Festivals
Sell tickets

to your events

and get the money to your
banking card right away
I want to sell tickets
to my event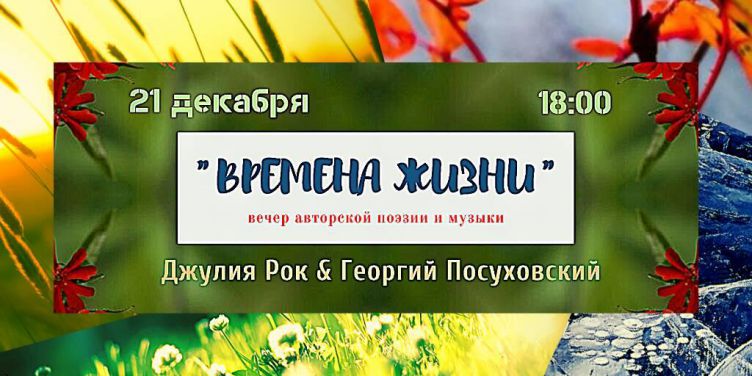 Concert
Вечер авторской поэзии и музыки "Времена жизни" (в рамках проекта "Poetry & Piano Project") Приглашаем посетить нашу творческую встречу, которая состоится 21.12.2019 (сб) в помещении "LyMa Room" по адресу: г. Одесса, ул. Успенская, 119. Начало в 18:00.
21 December 2019
Ukraine, Odesa, LyMa Room