Short way to event
For entertainment:
Concerts and parties
Clubs
Museums
Festivals
Sell tickets

to your events

and get the money to your
banking card right away
I want to sell tickets
to my event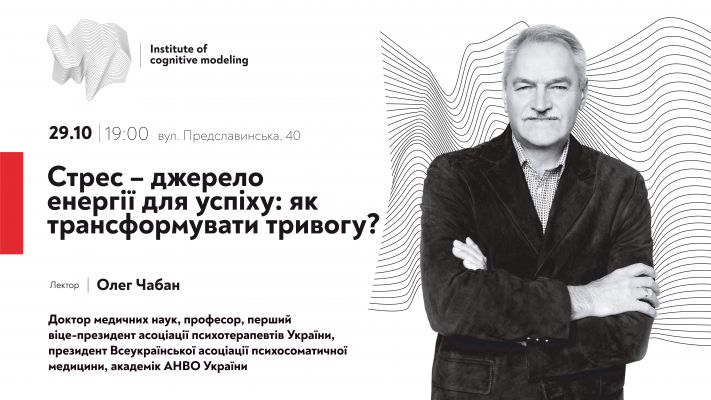 Seminar
Публічна лекція "Стрес, як спосіб досягнення успіху: перетворюємо тривогу на джерело енергії!". Дата: 29 жовтня 2019 Час проведення: 19:00 Локація: ІКМ, вул. Предславинська, 40 Для кого: для широкої аудиторії, яка цікавиться своїм психологічним здоров'ям. Лектор: доктор медичних наук, професор, п
29 October 2019
Ukraine, Kiev, Institute of Cognitive Modeling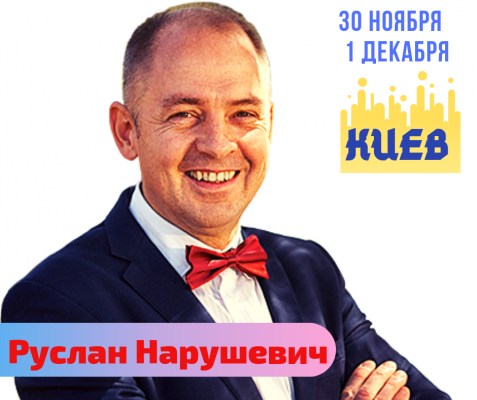 Seminar
30.11 и 01.12 - Семинар Руслана Нарушевича "НАСТОЯЩИЙ ШАГ НАВСТРЕЧУ НОВОЙ ЖИЗНИ" Это семинар о нашей жизни, о наших мечтах и планах, о том, как жить той жизнью, которую мы хотим по настоящему без страха и сожалений. Руслан Нарушевич - известный и популярный лектор, психолог, философ и писатель.
30 November — 1 December 2019
Ukraine, Kiev, гостиница "Турист", зал "Театральный"