Short way to event
For entertainment:
Concerts and parties
Clubs
Museums
Festivals
Sell tickets

to your events

and get the money to your
banking card right away
I want to sell tickets
to my event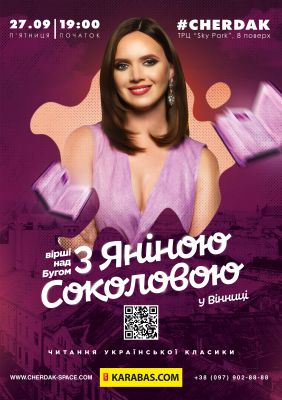 Concert
27 вересня на CHERDAK`у виступить акторка, журналістка та телеведуча Яніна Соколова. В цей прекрасний вечір для вас прозвучать кращі вірші української класики, а джазова музика тільки підкреслить глибокий підтекст.
27 September 2019
Ukraine, Vinnytsya, CHERDAK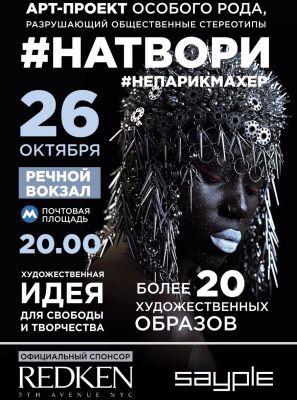 Festival
ПРОЕКТ НАТВОРИ Философия особого рода,разрушающая общественные стереотипы. Новый взгляд на мир,на наше событие,на другие стороны жизни под абсолютно необыкновенным углом.Неформатная художественная идея для свободы и творчества
26 October 2019
Ukraine, Kiev, Rechnoi vokzal
Подарочный сертификат на уроки рисования в Артакадемии Киев.
31 January 2018 — 6 February 2020
Ukraine, Kiev, Artacademia
Подарочный сертификат на уроки рисования в Артакадемии Киев.
28 October 2016 — 14 February 2020
Ukraine, Kiev, Artacademia