Short way to event
For entertainment:
Concerts and parties
Clubs
Museums
Festivals
Sell tickets

to your events

and get the money to your
banking card right away
I want to sell tickets
to my event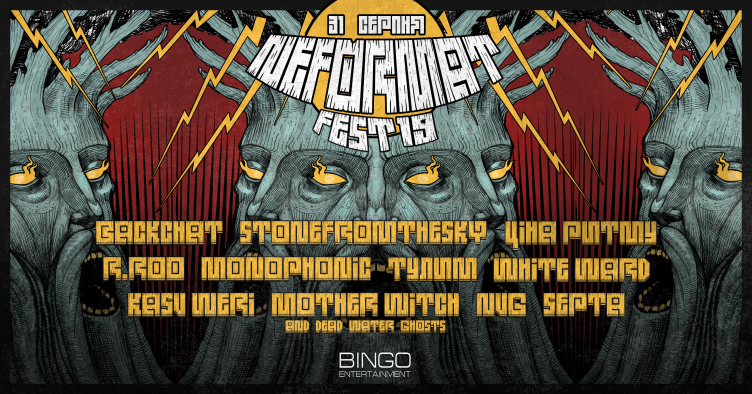 Festival
Neformat Fest '19
31 August 2019
Ukraine, Kiev, Bingo
Concert
Eyehategod (USA) - sludge-metal
29 September 2019
Ukraine, Kiev, MonteRay Live Stage
Другий щорічний вечір екстремальної музики "Infernal Fall" чекає на тебе 23 листопада! Вечір дез металу, тотального мраку та нестримного божевілля, в які тебе занурять найкращі представники жанру! Столичний Volume Club, не пропусти!
23 November 2019
Ukraine, Kiev, Volume Club