Short way to event
For entertainment:
Concerts and parties
Clubs
Museums
Festivals
Sell tickets

to your events

and get the money to your
banking card right away
I want to sell tickets
to my event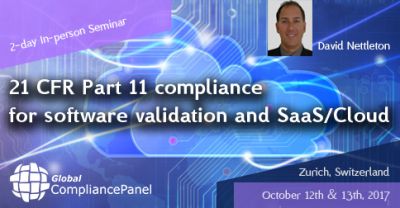 Seminar
This interactive two-day course explores proven techniques for reducing costs associated with implementing, using, and maintaining computer systems in regulated environments.
12 — 13 October 2017
Switzerland, Opfikon, Hilton Zurich Airport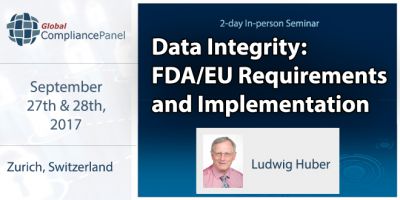 Seminar
There is no doubt that data integrity is the current and future inspection focus of all regulatory health care agencies. More than 50% inspection reports such as 483's and Warning Letters quote data integrity as deviations from GxP regulations.
27 — 28 September 2017
Switzerland, Opfikon, Hilton Zurich Airport