Short way to event
For entertainment:
Concerts and parties
Clubs
Museums
Festivals
Sell tickets

to your events

and get the money to your
banking card right away
I want to sell tickets
to my event
Seminar
22 листопада о 19:00 запрошуємо тебе на чергову практично-цільову зустріч software-професіоналів ITEAHub TechTalk. Цього разу ми розглянемо найпопулярніші бібліотеки та фреймворки NodeJS, Webpack, React, Redux, ReactRouter, RxJS, Mobx, аби довести/спростувати ефективність кожної з них.
22 November 2017
Ukraine, L'viv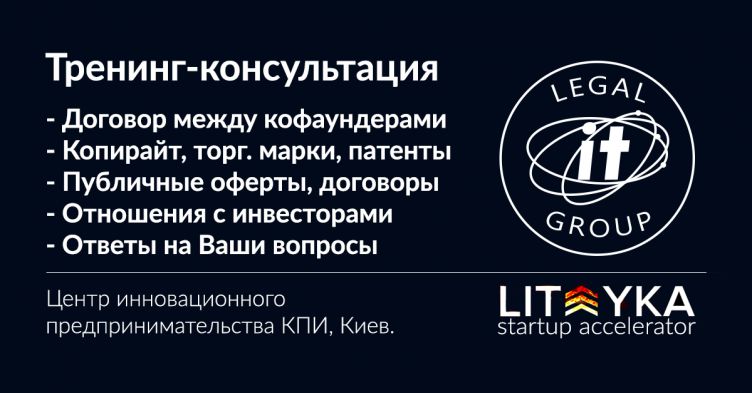 Training
23 ноября Liteyka - startup networking вместе с Legal IT group проводит тренинг по юридическим вопросам для стартаперов и айтишников.
23 November 2017
Ukraine, Kiev
Seminar
Создание блокчейна положило начало новой технологической революции. Очевидно, что blockchain со временем изменит до неузнаваемости не только индустрию финансовых услуг, но и все остальные сферы бизнеса. Если вы до сих пор не в курсе, что такое блокчейн, вам пора восполнить пробел в знаниях.
27 November — 5 December 2017
Russia, Saint Petersburg