Short way to event
For entertainment:
Concerts and parties
Clubs
Museums
Festivals
Sell tickets

to your events

and get the money to your
banking card right away
I want to sell tickets
to my event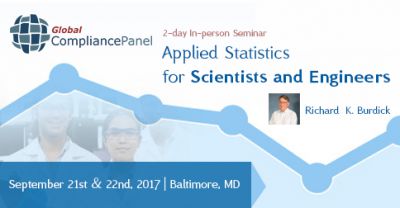 Seminar
Throughout 21 CFR and guidance documents for the pharmaceutical, biopharmaceutical, and medical device industries, the application of statistical methods are specified for: setting validation
21 — 22 September 2017
United States, Baltimore, The DoubleTree Baltimore-BWI Airport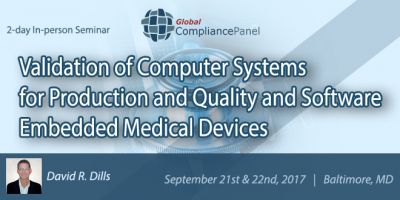 Seminar
Understand Verification and Validation, differences and how they work together Develop a "Working Definition" of V&V, Qualification, and related terms
21 — 22 September 2017
United States, Baltimore, Baltimore, MD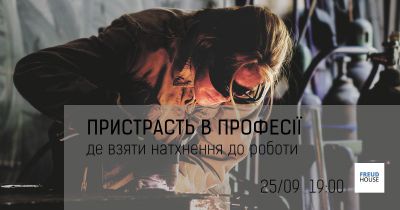 Training
«Надихни себе сам» - найкраща формула для тих, хто хоче радіти роботі. Я запропоную практичні способи діагностики «куди втекло моє натхнення» та декілька простих способів прикликати його назад.
25 September 2017
Ukraine, Kiev, Freud House
АЛХИМИЯ ГОЛОСА - мощный, ресурсный тренинг, который творит чудеса с голосом - залогом вашего успеха, самым важным элементом имиджа и главным ключом любой коммуникации! Только профессиональные знания о голосе и его возможностях, адаптированные для вашей жизни и любого бизнеса! Это ваш здоровый и красивый голос, ваша обновленная речь, а значит и судьба! Приходите и зазвучите! Тренинг голосо-речевого совершенствования проведет для вас и поделиться своими профессиональными тайнами актриса Марина Лисовец - голос фильма "Коллектор", голос голливудских актрис и диснеевских персонажей, аудиокниг, брендов и телеканалов.
28 September 2017
Russia, Saint Petersburg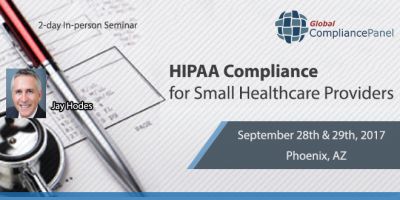 Seminar
Being in compliance with HIPAA involves not only ensuring that you provide the appropriate patient rights and controls on your uses and disclosures of Protected Health Information; but that you also
28 — 29 September 2017
United States, Tempe, Courtyard Tempe Downtown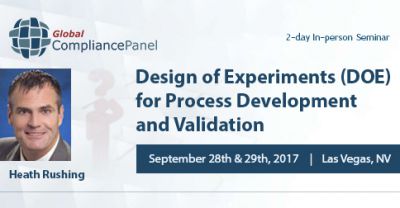 Seminar
Prior to developing a process control plan as part of an overall risk management strategy, process development studies must be completed.
28 — 29 September 2017
United States, Las Vegas, DoubleTree by Hilton Las Vegas Airport