Short way to event
For entertainment:
Concerts and parties
Clubs
Museums
Festivals
Sell tickets

to your events

and get the money to your
banking card right away
I want to sell tickets
to my event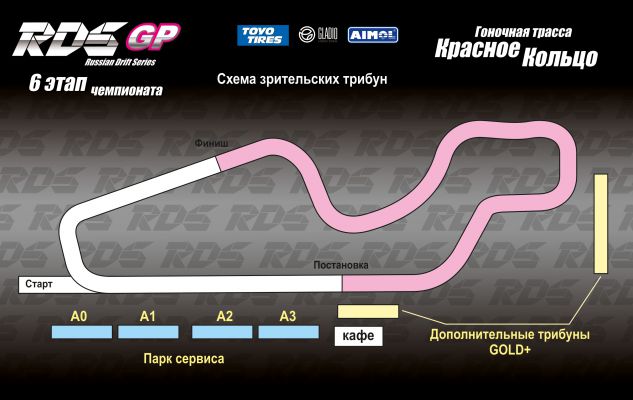 Sport event
6 этап Гран При "Российская Дрифт Серия" (РДС) 2018 24-25 августа 2018 - Автодром "Красное кольцо", Красноярский край, 801 км автодороги М-53 «Байкал»
24 — 25 August 2018
Russia, Yemel'yanovo, КГТ "Красное кольцо"

Sport event
7 этап Гран При "Российская Дрифт Серия" (РДС) 2018 7-8 сентября 2018 года - Автодром "Приморское кольцо", Приморский край, г. Артем, ул. Приморское Кольцо, 1
7 — 8 September 2018
Russia, Artem, Автодром "Приморское кольцо"
Техничное занятие по скалолазанию с детьми и взрослыми. Каждое занятие составление и прохождение новых трасс. Индивидуальный подход. Возможно групповая или персональная тренировка.
10 March 2015 — 10 March 2020
Russia, Moscow